Q: What is ResearcherID? How do I promote my publication profile for expanding collaboration opportunities?
Example: After publishing research findings, user can create a free ResearcherID account easily via Web of Knowledge platform and start promoting their publications to expand citation networks and explore new collaboration opportunities. Here are the steps to follow:
Please go to Web of Knowledge platform (http://isiknowledge.com), and select "My ResearcherID"

Please sign in Web of Knowledge platform using registered Email Address and Password (For first time user, please register with Web of Knowledge platform to get a free ResearcherID account)


Complete the registration process by providing all required information (first time user only).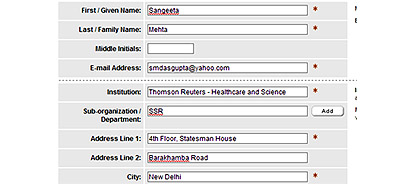 To add publications into your ReseacherID account, go to "My Publications" and click on "Add"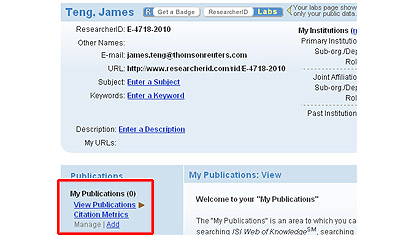 Start adding your publications from Web of Science or bibliography software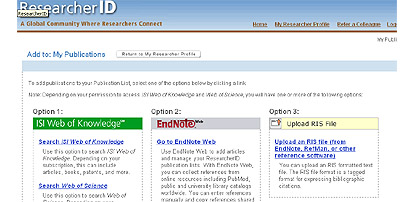 Share your unique ResearcherID with peers and understand your citation performance for new networking possibilities and collaboration opportunities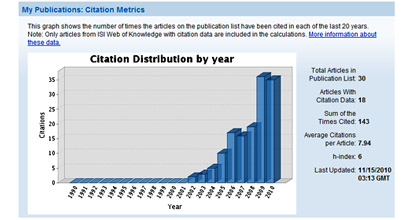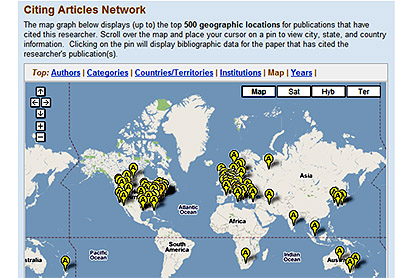 Try it now - log on to Web of Science.