July 2010
Create Alert to receive the world's latest meeting information
For no Pharma professional is it possible to attend all conferences annually, yet often many new developments in the industry are first announced at these events. Stay up to date with global conferences by accessing Thomson Pharma's more than 400 annual conference reports. By setting alerts on Thomson Pharma for new conferences, you'll receive notification whenever there is a new report available.
STEP 1:
Click the

icon in the Meetings portlet.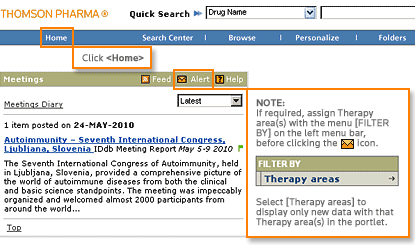 STEP 2:
Enter the alert name and select a folder in which you want to save alert, then the SAVE EMAIL ALERT window opens.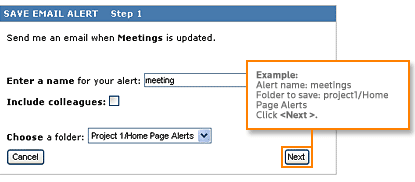 STEP 3:
Set up the alert options such as frequency and email address. Click .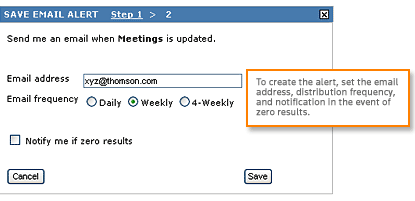 STEP 4:
Complete the alert setup!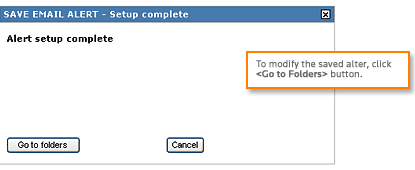 Alert email looks like this: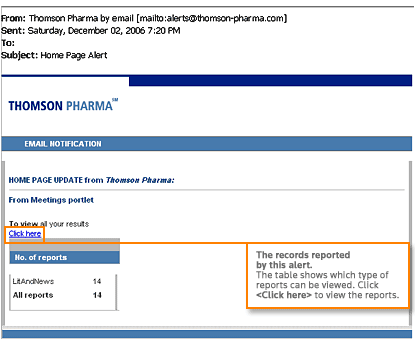 The results list is shown after logging into Thomson Pharma. Click each report title to see the meeting details.