June 2010
Analyzing the Drug Search Results by Star Tree
Gathering insight from large amounts of data or reports can often be a challenge. How to tell at a glance what are the most common targets? Which targets have promising drugs in development? Using the star tree analysis in Thomson Pharma gives you the ability to visualize which targets are more heavily studied for which conditions, which ones are linked to drugs progressing through the development pipeline and those which span multiple therapy areas.
Example: View targets of Urinary dysfunction drugs under development
STEP 1:
Search for Drug Reports for drugs for Urinary Dysfunction using the Search Center.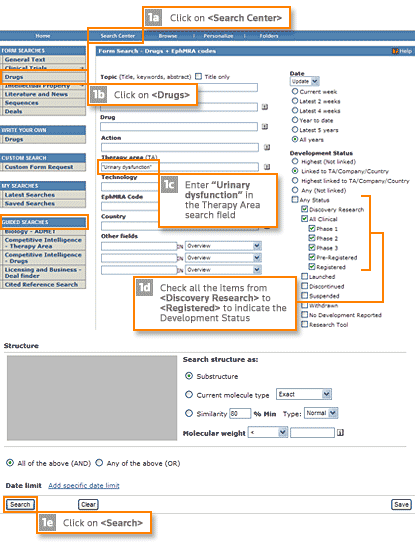 STEP 2:
Result are displayed. Click on to analyze.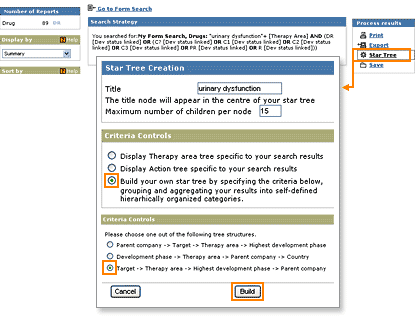 STEP 3:
Results are displayed in order from inner nodes to outer nodes as Target, Therapy area, Highest development phase and Parent company.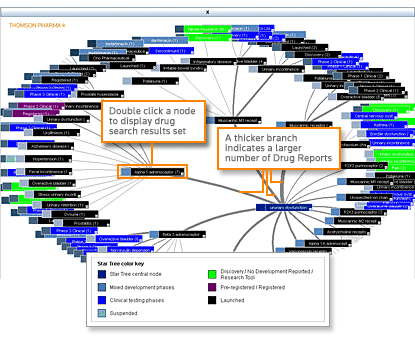 NOTE* Please install Java plug-in